You Can Make A Difference
By W. Terry Whalin
Billy Graham has touched millions in over seventy years of preaching the Good News about Jesus Christ. One of the most admired men in the world, Mr. Graham will be 99 years old on November 7th. You can help Billy Graham celebrate this milestone birthday in two ways. First, use the sample tweets and images for your own social media connections (Twitter, Facebook, LinkedIn, Instagram, Pinterest, etc.). Second, use the tools to enlist others in your church or circle of influence to join in and wish Billy Graham a Happy Birthday.
Send your own tweets and Facebook posts. Use the sample tweets below and modify them to make them your own. Also add an image with your post. Studies show that posts with an image will have a greater response and visibility. I've included four different images of Mr. Graham below. Also use a free tool like

Hootsuite

to schedule your tweets using the hashtag so it will "trend" on twitter and other social media sites.

Pass the resources below to others.

Your efforts can help many people wish Mr. Graham a Happy 99

th

Birthday and to mark this special milestone.
Here's some sample tweets:
I'm celebrating @BillyGraham's 99th Birthday #HappyBirthdayBillyGraham
Congratulations @BillyGraham on Your 99th Birthday #HappyBirthdayBillyGraham
#HappyBirthdayBillyGraham Thank you for a life committed to serving others. Congratulations on your 99th birthday
Your 99 years have changed many lives. Thank you, @BillyGraham #HappyBirthdayBillyGraham
Use Images With your Social Media posts
Images with your social media will have greater appeal so save these images on your desktop (right click and use the "save as" feature), then add them to your post. Here are the four images: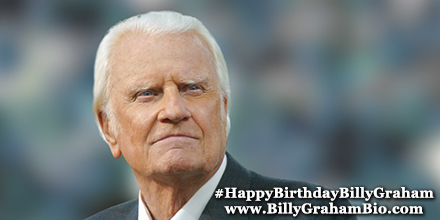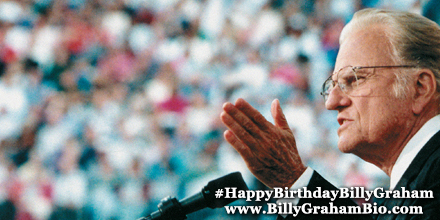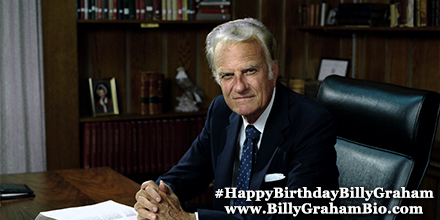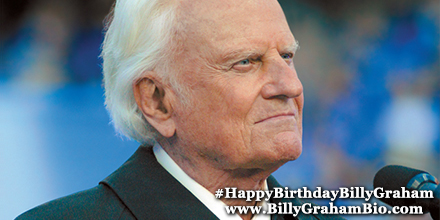 W. Terry Whalin is the author of Billy Graham, A Biography of America's Greatest Evangelist. Over 20 years ago, Terry worked for Mr. Graham as Associate Editor of Decision magazine.
Questions or Feedback?: You can reach Terry at: terry@terrywhalin.com or follow Terry on twitter at: http://twitter.com/terrywhalin If you are new to twitter and want to learn more information, get Terry's free handout at: http://terrylinks.com/goviral